Leto je vhodné obdobie na kombinovanie vzorov. Obliekame sa viac farebne a prijemné počasie priam láka vyskúšať niečo netradičné.
To aké druhy vzorov vzájomne skombinujete, je otázkou vášho štýlu.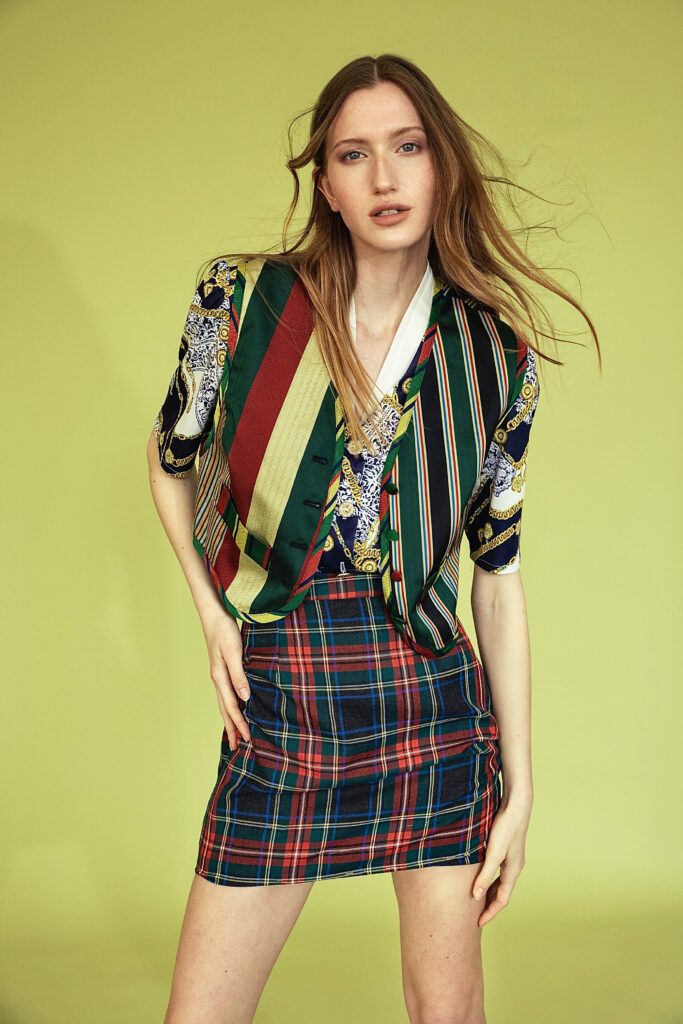 Môžete kombinovať napríklad geometrické, zvieracie, alebo kvetinové vzory. Môžete ladiť kvetinové vzory so zvieracími, abstraktné vzory s geometrickými, pásiky či káro s kvetmi a podobne. Môžete tiež kombinovať dva vzory, ktoré obsahujú nejaký spoločný motív, vzor, či detail, možností je veľa a fantázii sa medze nekladú.
Možno sa treba trochu viac zamysliet, aby sme nevyzerali ako chodiaci chaos, ale dnes je módny svet láskavý a dovolí nám odviazať sa, pokiaľ na to nájdeme odvahu.
Inšpirujte sa farebými kúskami na našich predajnaich a pokúste sa vytvoriť jedinečné outfity práve s našich kúskov.